Arts and Sciences Faculty Tenured in 2023
Seven Arts and Sciences professors joined Columbia's tenured faculty in 2023. Tenure is a distinction that recognizes scholarly excellence, demonstrated capacity for imaginative, original work, and great promise for continued contributions at the forefront of one's field.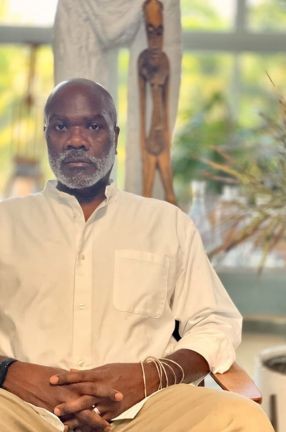 Jafari Sinclaire Allen
Jafari Sinclaire Allen, Professor of African American and African Diaspora Studies, is a leading critical Black studies scholar who explores issues of diaspora, race, gender, and sexuality. In particular, Allen examines how the pursuit of freedom and social change manifest in everyday interactions and expressions of desire.
He is the new Director of the Columbia University Institute for Research in African American Studies (IRAAS), and the new editor of the journal, Souls: A Critical Journal of Black Politics, Culture, and Society, which is returning to Columbia where it was founded by Manning Marable in 1994.
His first monograph ¡Venceremos?: The Erotics of Black Self-making in Cuba, is a critical ethnography that illustrates how Black Cubans pursued freedom and "self-making" through expressions of desire in daily life during Cuba's 'Special Period.' His second book, There's a Disco Ball between Us: A Theory of Black Queer Life, features the writings and activism of key individuals throughout the Black diaspora during the 1980s who, he argues, were engaged in a collective articulation of a theory of Black gay life.
Allen received his PhD from Columbia's Department of Anthropology. Before returning to Columbia University to join the tenured faculty in 2023, he founded the University of Miami Center for Global Black Studies; and has held appointments at Yale University and The University of Texas – Austin.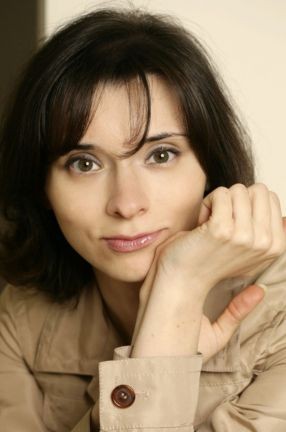 Clémence Boulouque
Clémence Boulouque, the Carl and Bernice Witten Associate Professor of Jewish and Israel Studies, is a scholar of Jewish thought and mysticism focused on the dialogue between Jewish thought and politics, the arts, and the history of the unconscious.
Her first book, Another Modernity, sheds light on the Kabbalah tradition and the role it has played since the Enlightenment through the study of the work of the Italian rabbi Elia Benamozegh. Her second monograph, On the Edge of the Abyss, currently in review, examines the formulation of the concept of the unconscious among nineteenth-century Jewish thinkers, and links these Jewish conceptualizations to German idealist philosophy, showing how Jews hoped to highlight their tradition's contribution to mainstream culture and make a case for civic participation.
Boulouque's work spans a range of formats. Before entry into academia, she worked as a print, radio, and television journalist, and her current work ranges from scholarly monographs to novels and memoir that often explore personal experiences with Judaism. She is also active in prison education and regularly teaches literature at the Metropolitan Detention Center with Columbia's Just Idea. 
Boulouque earned her PhD at New York University and has been on the Columbia University faculty since 2015, earning tenure in 2023.
Clémence Boulouque's Faculty Profile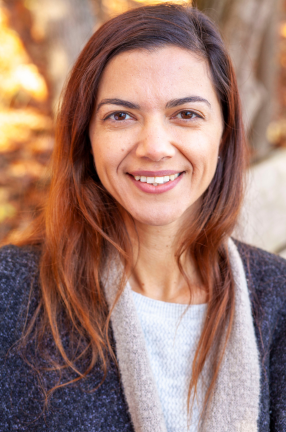 Georgia Karagiorgi
Georgia Karagiorgi, Associate Professor of Physics, is an experimental particle physicist who studies the neutrino, the lightest known particle of matter which, although abundant in the universe, is extremely difficult to detect.
Karagiorgi investigates the behavior of neutrinos and plays a leadership role in multiple large-scale research projects, including MicroBooNE and the Short Baseline Neutrino experiment, and in the U.S. particle physics community's decadal programmatic planning. She is also involved in the development of the international Deep Underground Neutrino Detector experiment in the U.S., which is under construction and emerging as the flagship project in particle physics in the U.S.. Among her many recognitions, Karagiorgi has received the Sloan Research Award and the National Science Foundation Career Award.
Karagiorgi received her PhD at MIT. She held appointments at the University of Manchester before joining the Columbia faculty in 2016, earning tenure in 2023.
Jonathan Kingslake, Associate Professor of Earth and Environmental Sciences
Jonathan Kingslake, Associate Professor of Earth and Environmental Sciences, is a leading glaciologist who studies the processes that control how glaciers and ice sheets grow and shrink, so that we can better predict how sea-level will change in the future. 
His research and that of the postdocs and students he works with has uncovered evidence that Antarctica has shrunk then regrown in the last few thousand years, challenging previous models that assume unidirectional ice loss. They also study how water flows across the surface of, through and beneath ice sheets and glaciers. They have also developed models and methods of observing the compaction of firn, the intermediate stage between snow and glacier ice. 
Kingslake has published many papers in journals including Nature, Quaternary Science Reviews, Geophysical Research Letters, and the Journal of Glaciology, among others.
He earned his PhD at the University of Sheffield and spent time with the British Antarctic Survey as a Glacier Geophysicist before joining the Columbia faculty in 2016, earning tenure in 2023.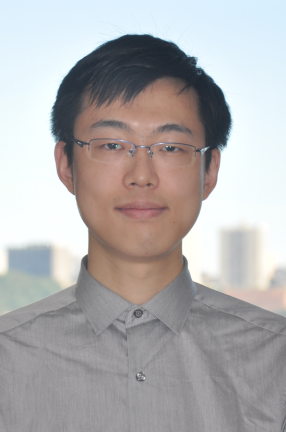 Chao Li
Chao Li, Associate Professor of Mathematics, is a leading scholar in the fields of number theory and arithmetic geometry, and his research has helped the field make considerable progress on classic conjectures in mathematics. For example, by drawing from arithmetic algebraic geometry, his work has resulted in a complete proof of the Kudla-Rapoport conjecture.
Some of his research has also allowed the field to take a significant step toward solving another central problem in number theory known as the Birch and Swinnerton-Dyer conjecture.
Li received his PhD from Harvard before joining the Columbia faculty in 2015 as a Ritt Assistant Professor, and was promoted to Assistant Professor in 2018 and Associate Professor in 2020.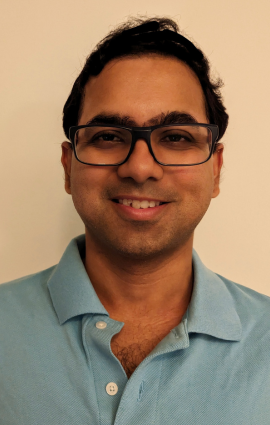 Sumit Mukherjee
Sumit Mukherjee, Associate Professor of Statistics, is is a leading scholar in the fields of probability and theoretical statistics.
His research focuses on foundational questions in the intersection of several disciplines, including probability, statistics, and statistical physics, and has resulted in fundamental breakthroughs, including a statistical understanding of classical physics models such as the Ising model and its Potts generalization. These theoretical findings have relevance for applications in a range of disciplines, including the social sciences, neuroscience, and science fields such as computational biology.
Mukherjee's scholarship has appeared in leading journals of the fields of mathematical statistics and probability including Annals of Statistics, and the Annals of Probability, among others. His research has been supported by multiple NSF grants.
Mukherjee earned his PhD at Stanford before joining the Columbia University faculty in 2014, earning tenure in 2023.
Sumit Mukherjee's Faculty Profile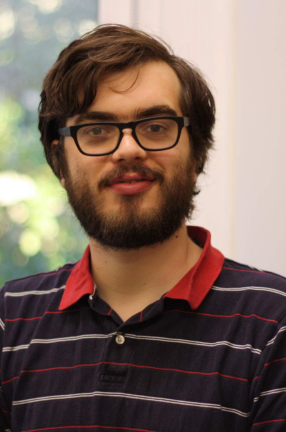 Will Sawin

Will Sawin, Associate Professor of Mathematics, is a leading scholar of number theory and arithmetic algebraic geometry, interconnected fields that deal with the properties and relationships of numbers, algebraic equations, and geometric objects.
Sawin has made fundamental contributions in the field of analytic number theory by applying finite field arithmetic to classic problems such as the Chowla conjecture. He has provided a fundamentally new approach to the circle method with applications in algebraic geometry. 
Among his honors, Sawin received the SASTRA Ramanujan prize for his outstanding contributions in number theory in 2021 and in 2023, he was also named a 2023 Sloan Research Fellow, a prestigious honor given to outstanding U.S. and Canadian researchers who stand out as the next generation of leaders in their field.
Sawin received his PhD from Princeton University before joining the Columbia faculty in 2018, earning tenure in 2023.