Faculty Profile: Walter Bockting
Walter Bockting, Director of the Program for the Study of LGBTQ+ Health at the New York State Psychiatric Institute / Columbia Psychiatry and the Columbia University School of Nursing, spoke with us about the creation of the LGBTQ+ Guide and the importance of an intersectional approach in dismantling systems of oppression.
What influenced your decision to come to Columbia?
I've been in the field of LGBT health for a very long time, and for me it started in the Netherlands at the Vrije Universiteit in Amsterdam, which remains known worldwide for their pioneering work in gender-affirming care and related research. That's where I got involved in transgender health research. I was in a clinical psychology program, about to enter my internship. I felt I knew very little about sexuality, so that's when I went to the University of Utrecht, where they had a strong sexuality training program with a psychosocial focus.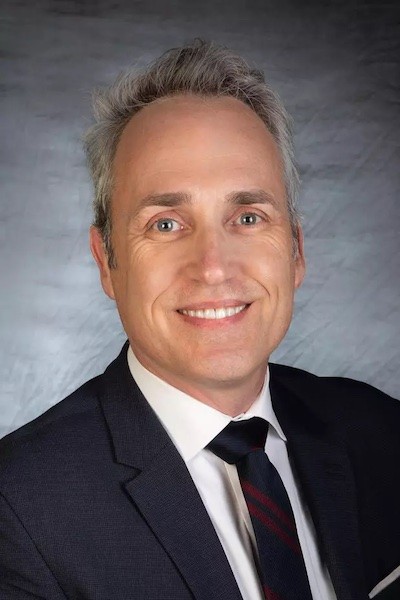 Upon graduation in 1988, I was offered a postdoc opportunity at the University of Minnesota. I thought I would go to the U.S. for one or two years, but I ended up staying to direct that University's transgender health program. In addition to leading research in transgender health, I collaborated with colleagues at the University's Program in Human Sexuality on HIV prevention research for gay and bisexual men, for African American women, as well as for bisexually-active women, with a focus on the promotion of overall sexual health.
Twenty years later, there were attempts to recruit me back to the Netherlands, but I decided it was time to start a new chapter. I asked myself, "Where would I want to live and work?" My answer was New York. At that time (2010-11), I was serving on a national committee with Bobbie Berkowitz, who was recruited to become the Dean of Columbia Nursing. Dean Berkowitz and the leadership of Columbia Psychiatry then jointly founded the Program for the Study of LGBT Health, and recruited me to serve as the Program's Co-Director (together with Anke Ehrhardt, Director). It was serendipitous, the logical place, and the right timing. I didn't waste any time coming to Columbia.
"We wanted to identify and address health disparities in this population beyond HIV."
I felt that Columbia was very well positioned to lead a research portfolio in LGBTQ+ health, and with the support of both Nursing and Psychiatry, it really was an opportunity to diversify our approach as well as the focus: we wanted to identify and address health disparities in this population beyond HIV.
How would you say the status of LGBTQ research has evolved over your time here?
I think that this cross-school LGBT health program really took off, so we've been able to recruit other people; we've been very successful in obtaining federal and foundation grants for research going beyond HIV, and we are now a very significant part of the Division of Gender, Sexuality, and Health in the Department of Psychiatry. Meanwhile, Nursing established its own Center for Sexual and Gender Minority Health Research, with Tonda Hughes as its Director and myself as Co-Director.
At the time of my recruitment to Columbia, I know that Anke and Bobbie tried to get the attention of the Provost's Office in order to include LGBTQ+ in the University's diversity efforts, but they were more tentative back then. When Dennis [Mitchell] arrived in his position, he really embraced the idea of adding sexual orientation, gender identity and expression to the diversity portfolio. I really enjoy the opportunity to work with the Council on Women, Gender, and Sexuality Studies, because their work reaches even beyond LGBT, allowing us to network and pursue collaborations in gender and sexuality university-wide. Being part of this work has been beyond my wildest dreams.
"Not only are faculty able to find a place where they can do their work and convince people that this is important, but they are actually recruited because their LGBTQ+ scholarship is valued." 
What did it mean to you that Columbia was instituting a LGBTQ+ cluster hire, and what has this done for the university?
With the Cluster Hire, not only are faculty able to find a place where they can do their work and convince people that this is important, but they are actually recruited because their LGBTQ+ scholarship is valued. Some of the faculty had never been specifically recruited for that purpose. I felt this too when I was recruited, but now, it has become much more pronounced. It wasn't just words; the administration backed this effort up with actual resources. I think that's just really wonderful, unique and very timely. The next frontier is to look at intersectionality and really pursue that part of diversity further, not only in terms of the content of our work, but also in terms of the recruitment and hires.
You were the faculty lead on the LGBTQ+ Guide. What was the main goal of this project?
The number one priority was getting the endorsement at the highest level of the university for the value of diversity in gender and sexuality. Columbia is a rather fragmented place, and creating a guide and a website so people can stay up to date on activities and resources that are available across campuses, is important. I like that the focus of the Guide is on faculty and staff. We're all here for the students, and students actually have a lot of activities going on, but the faculty are trying to keep up. We're hoping that faculty will become more proactive and better equipped and prepared to also lead in this direction, rather than to only follow the students.
What has been the response to the guide?
People just really embraced it, and it has been widely read. I get inquiries from people because they now know to find us. Many needs have been brought to our attention, and we have already seen some groundbreaking policy changes improving access to gender-affirming care, which is just great. I think the whole idea of calling people to action and getting people proactively engaged in positive change, is one of the big impacts of the Guide that I am super excited about.
Where is there still more work to be done, in terms of impact? 
I think that the experience of LGBTQ+ faculty is uneven across campus; there are some disciplines, like the STEM sciences, where being LGBTQ+ identified is traditionally more challenging. There is also a generational divide; younger people have really high expectations, expectations that are totally reasonable. Older folks are more likely to still be concerned about disclosure of their identity, about how open they can be. They have experiences of microaggressions or of being tokenized, and are self-conscious and vigilant, anticipating that their work might not be well-received, recognized or funded.
When it comes to the creation of the guide and all of the interviews, were there any themes or issues that surprised you?
One of the things that I didn't really expect to come up to the degree it did, is this whole idea of the definition of family, of one's support system. I think that the pandemic highlighted inequities related to who is considered part of your caregiving circle. Columbia has great benefits for dependents and for family members, but do these benefits extend to the kinds of families that LGBTQ+ people have? So now, there's a subgroup of the Women, Gender and Sexuality Studies Council pursuing the far-reaching implications of the pandemic on caregiving burden and needs.
I was also a bit surprised at how big the disciplinary silos are in terms of the experiences of our faculty. People are very passionate about gender and sexuality issues, and the initiative of the Provost's Office  presents a great opportunity to take advantage of this energy and create much needed dialogue. We can learn from one another, and I think that this is actually very important, for example, when you look at some of the biases that exist from one discipline to another. Time to clear up some of those misunderstandings and benefit from each other's expertise and point of view. For example, when we take the perspective of people who are very good at deconstructing systems of oppression, we can all really benefit. We are seeing this with the anti-racist movement that has just become so powerful. We also need to dismantle systems of oppression on the gender and sexuality level, and their intersections with racism.
Speaking about cross-disciplinary work, what are your hopes for the future of the LGBTQ+ scholarship initiative?
I'd like to see representation from all kinds of disciplines, including STEM, as well as networking and collaboration, creating community. The Queer Disruptions conferences are a way to do that, to benefit from the community that we have, enhance cross-disciplinary work, and continue to grow our community of LGBTQ+ scholars. The people who are in place know of each other, but that's just the beginning. There's still so much that we can build upon to really become transdisciplinary, and amplify our impact on society. We can develop strategies to take advantage of the expertise that we have across disciplines and come together to forge new ways to understand LGBTQ+ people and their needs better, and make this world a better place for them and for everyone. This is something that I look forward to.
To learn more about Dr. Bockting's research, please visit his faculty website or email him directly.