Columbia Celebrates 56 Newly Tenured Faculty
At its first annual reception for newly tenured faculty, the Office of the Provost celebrated leading scholars from across the University.
October 17, 2022
Image Carousel with 9 slides
A carousel is a rotating set of images. Use the previous and next buttons to change the displayed slide
Slide 1: From left to right: Adina Brooks, Associate Provost for Faculty Advancement, Eugenia Lean, Vice Provost for Faculty Affairs and Professor of East Asian Languages and Cultures, Mary Boyce, Provost and Professor of Mechanical Engineering, and Helen Lu, Percy K. and Vida L.W. Hudson Professor of Biomedical Engineering and Professor of Dental and Craniofacial Engineering (in Dental Medicine); Senior Vice Dean of Faculty Affairs and Advancement.

Slide 2: Left to Right: Ruth Masterson Creber, Professor of Nursing, who was just awarded tenure, and Sarah Rosetti, Associate Professor of Biomedical Informatics and Nursing.

Slide 3: Three Columbia College students (left to right: Paul Ward, William Gu, and Stephen Park) played a selection of songs during the reception.

Slide 4: Mary C. Boyce, Provost and Professor of Mechanical Engineering, delivered welcoming remarks.

Slide 5: The Office of the Provost hosted newly tenured faculty, their families, senior leadership, and the Tenure Review Advisory Committee, at a well-attended reception in Low Library recognizing faculty who were awarded tenure in 2022.

Slide 6: Guests at the Newly Tenured Faculty Reception listened to Provost Mary C. Boyce's welcoming remarks, which both congratulated the faculty and encouraged them to explore new frontiers in their scholarship.

Slide 7: From left to right: Dietrich Egli, Assistant Professor of Developmental Cell Biology (in Pediatrics), spoke with Maxim Topaz, who is Elizabeth Standish Gill Associate Professor of Nursing. Both were awarded tenure in 2022.

Slide 8: Left to Right: Diana Dumitru, Associate Director of Inclusive Faculty Pathways, speaks with Tamara J. Walker, Associate Professor of Africana Studies at Barnard College, who recently joined Columbia's faculty with tenure.

Slide 9: All newly tenured faculty were given a copy of Stand, Columbia, a history of the University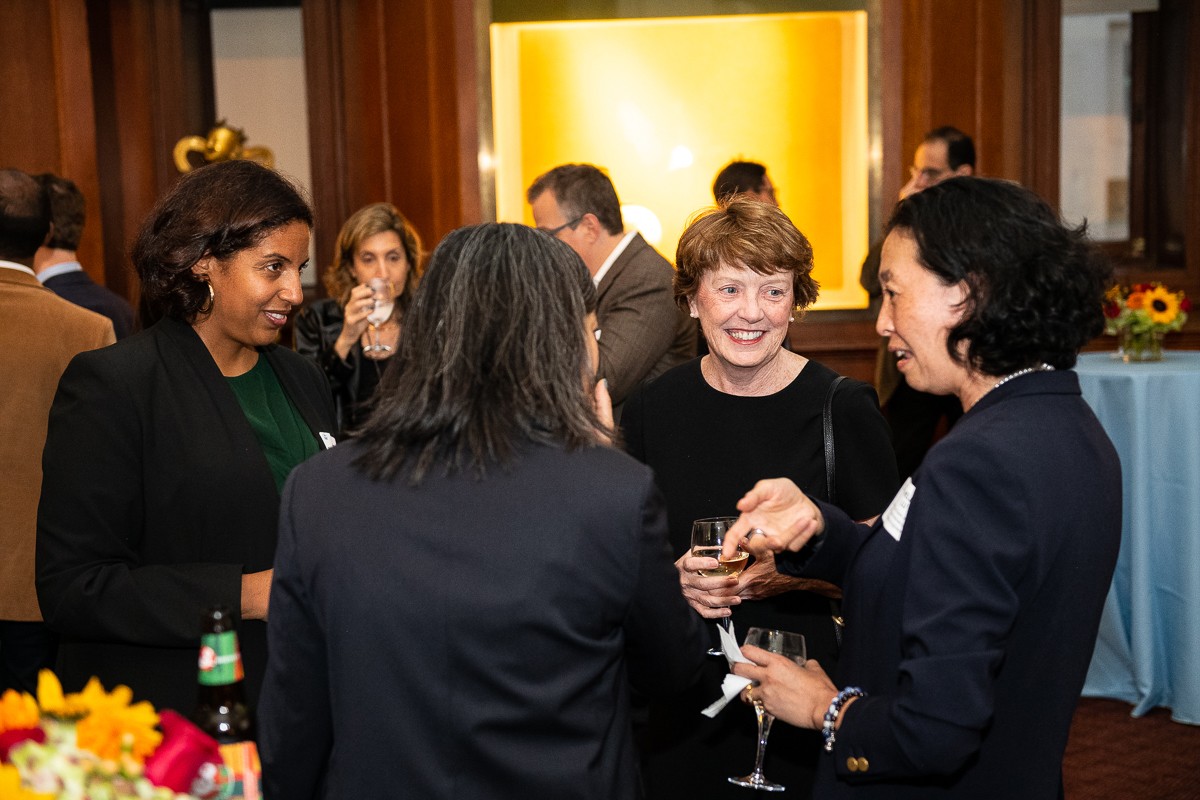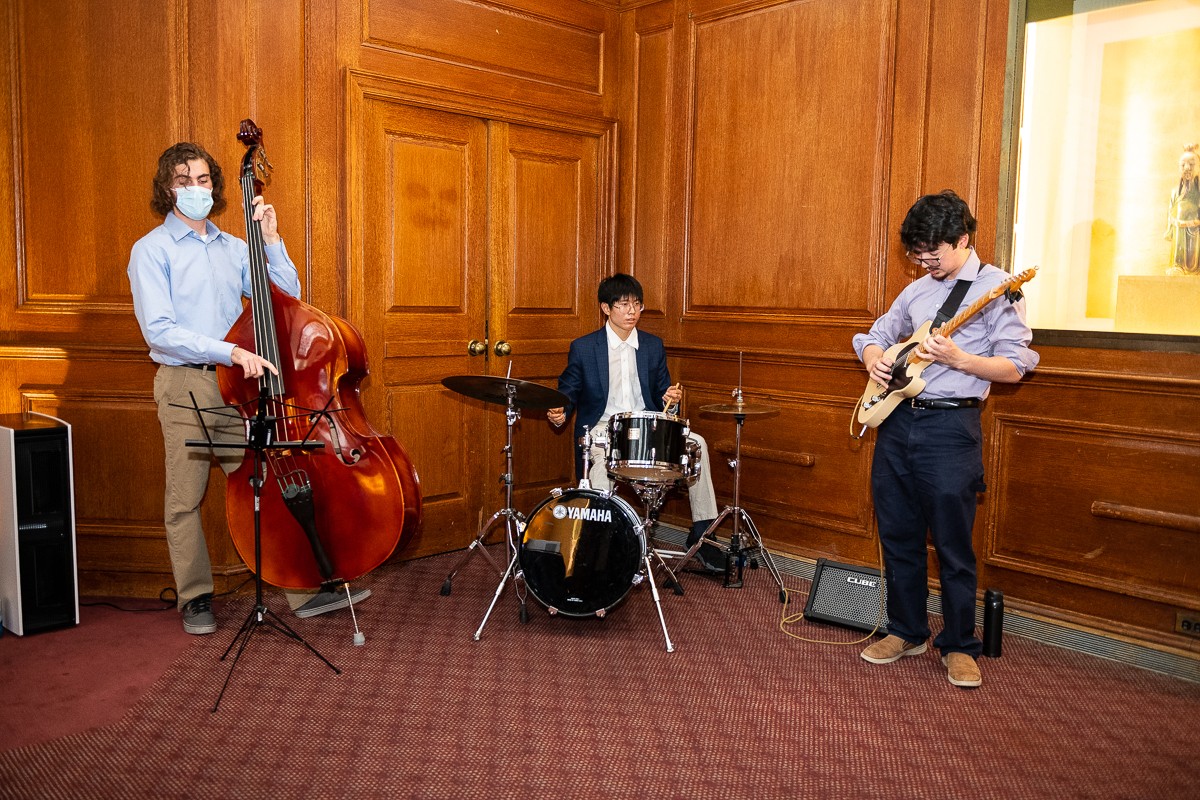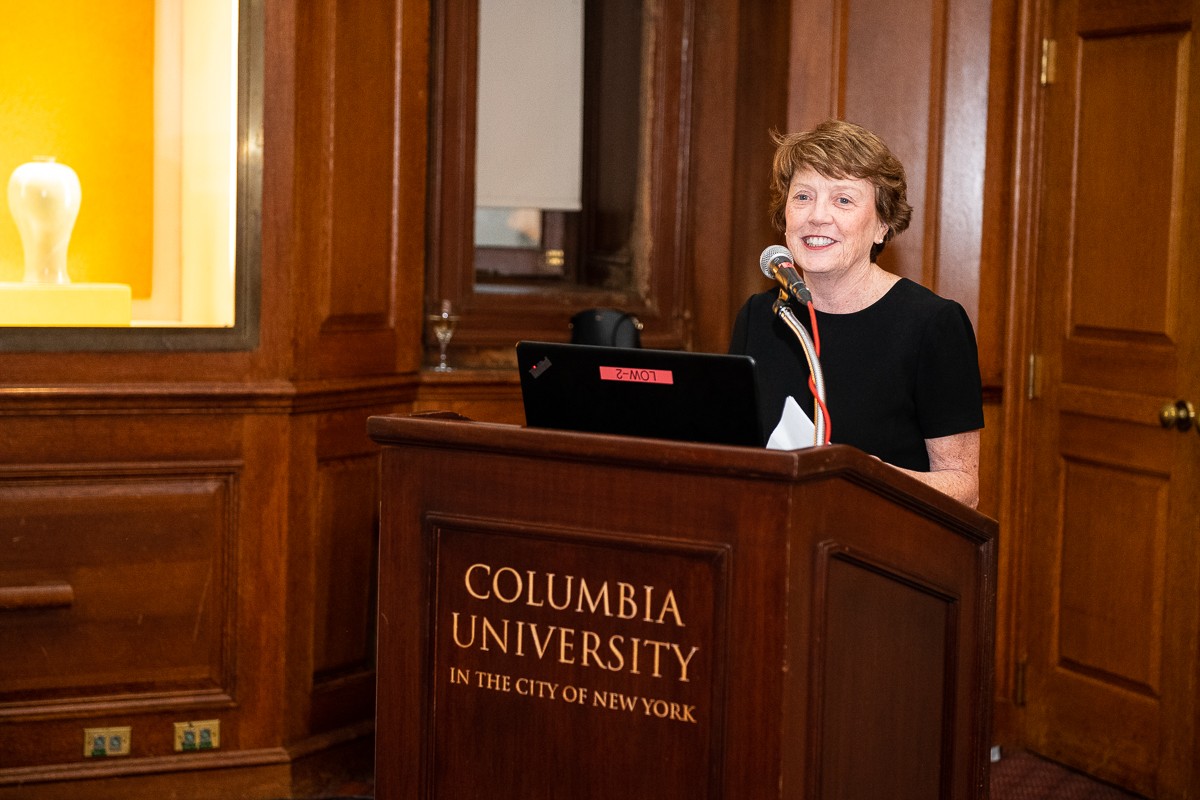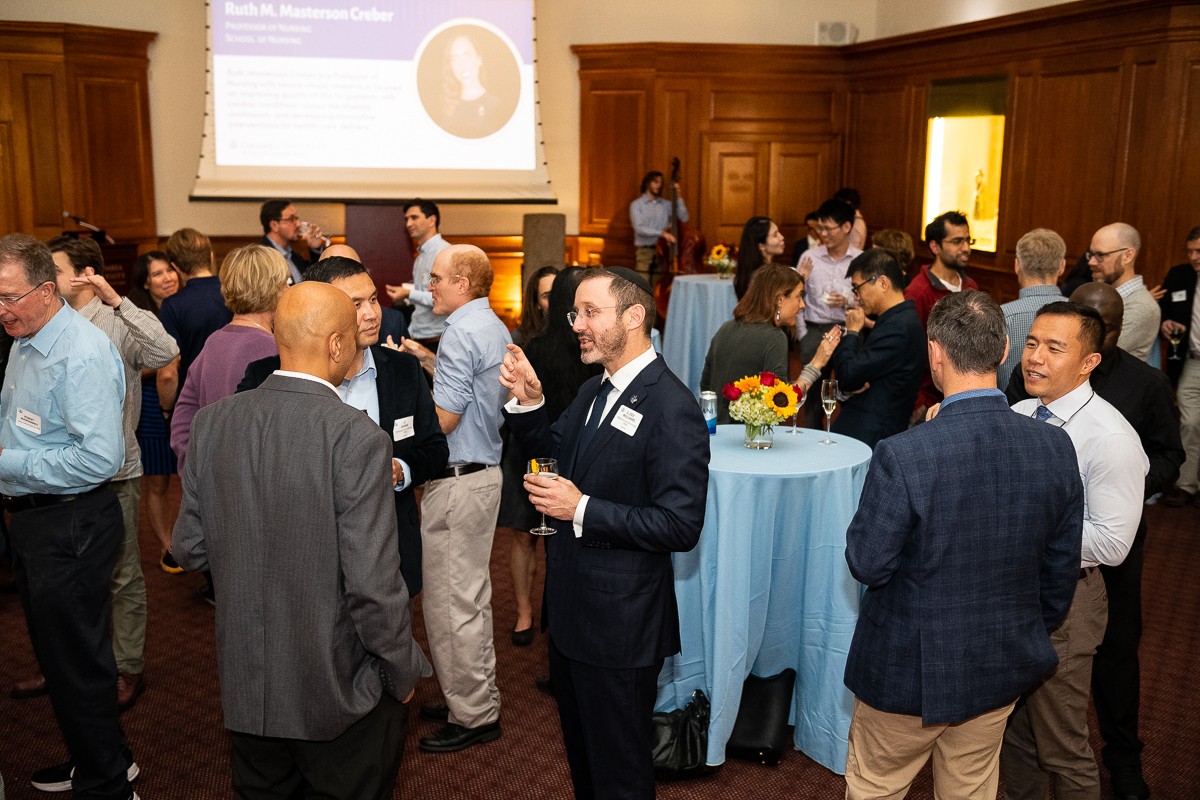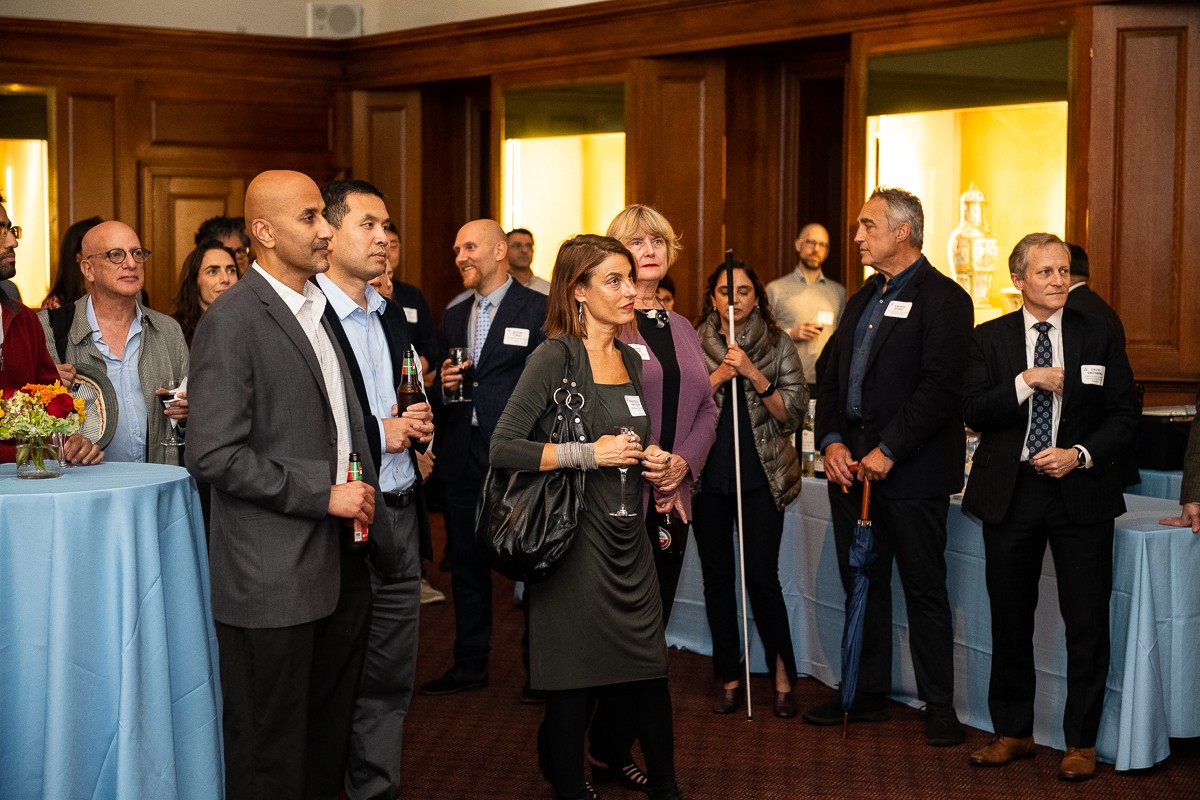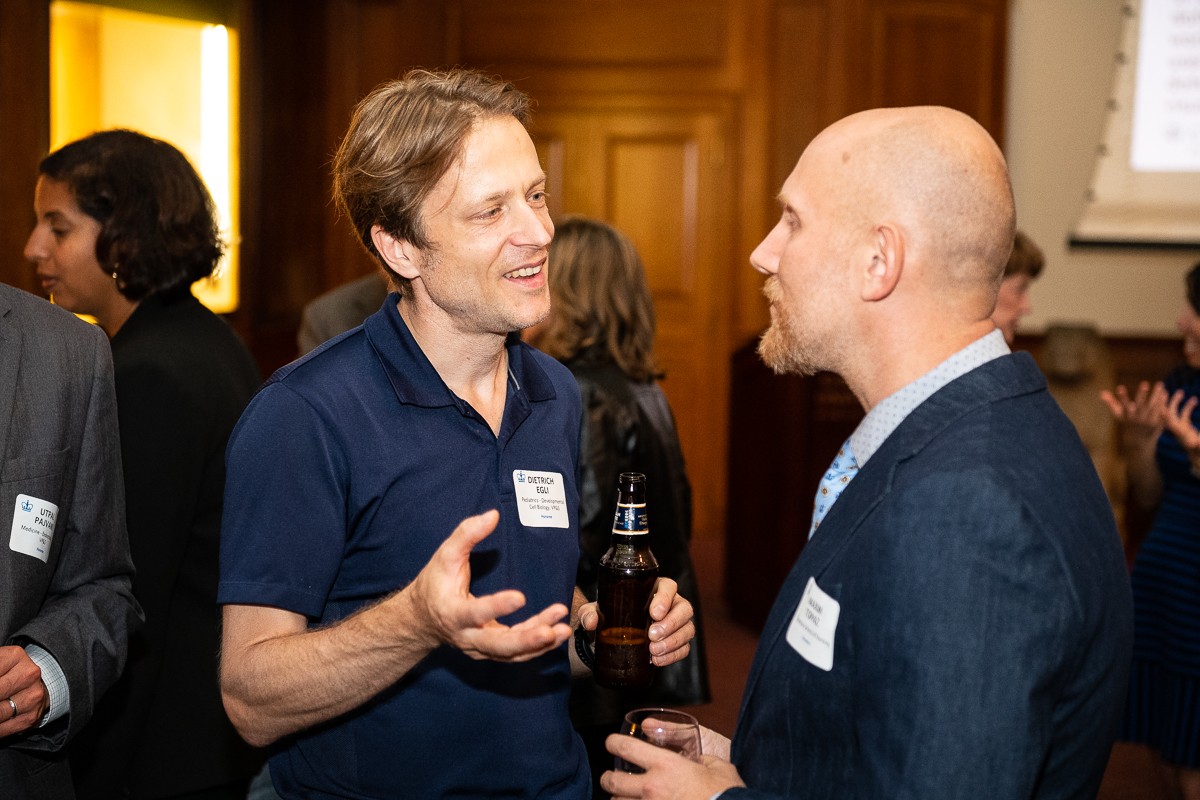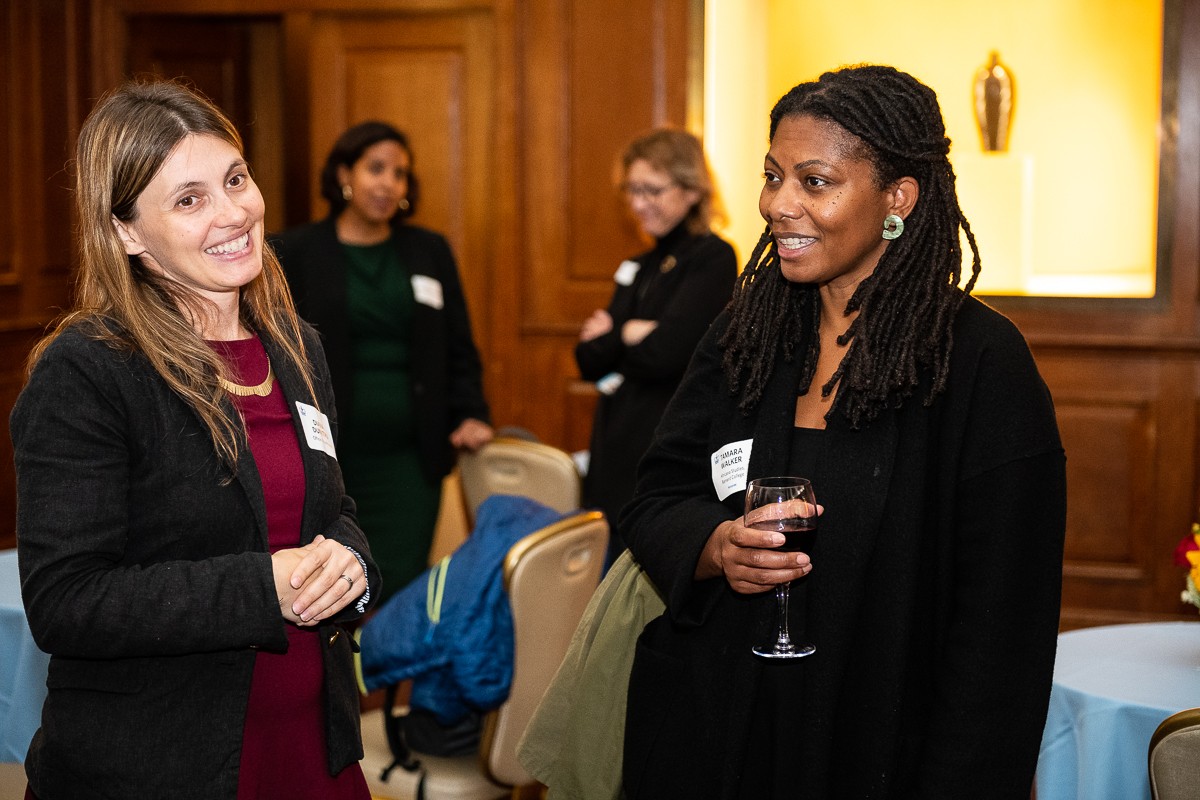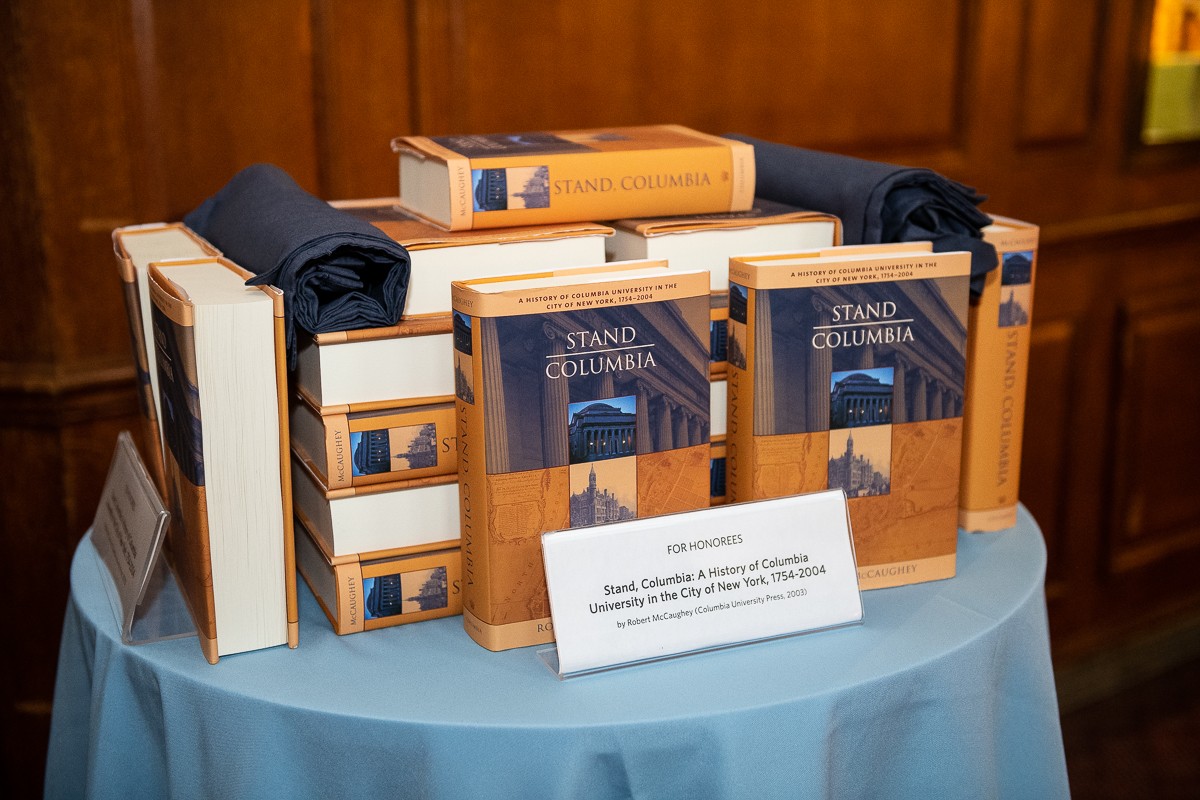 Previous
Next
A reception in Low Library recognized faculty who earned tenure in 2022, inaugurating a new Office of the Provost tradition to recognize a major career milestone.
The October 13 event gathered the newly tenured faculty, their partners and families, and senior leadership including deans and chairs, as well as the Tenure Review Advisory Committee, a central University advisory body that provides input to the Provost on whom to recommend for tenure to the Board of Trustees.
The honored faculty reflect the breadth of Columbia's academic leadership: hailing from 12 schools (plus affiliates TC and Barnard), they are leaders in fields ranging from computer science and film studies, to nutrition and education. They also reflect Columbia's commitment to faculty diversity: four scholars were recruited as part of cluster hire programs in LGBTQ+ studies and race and racism scholarship.
In her remarks opening the evening, Mary C. Boyce, Provost and Professor of Mechanical Engineering, congratulated the faculty and recognized the landmark achievement tenure represents and how it is an opportunity for both celebration and contemplation.
"Tenure is one of those milestones when you can say, what can I do next?" said Provost Boyce. "It's a time to reflect, and many will take a sabbatical to do that, or start a new collaboration across your own department or school. We think Columbia is a place that can nurture and support you. We value what you bring to Columbia, and we look forward to all that comes next."