Provost Diversity Fellow: Kevonyah Edwards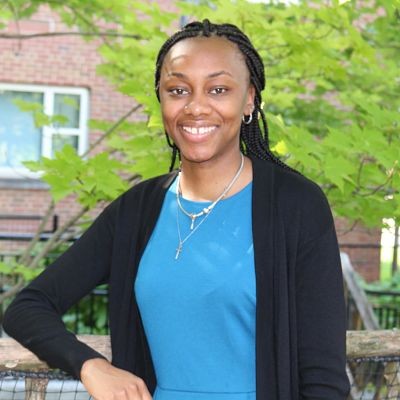 Kevonyah Edwards, PhD candidate
School
School of Social Work 
Bio
Kevonyah Edwards is a doctoral student at the Columbia University School of Social Work. Her research focuses on integrating culturally competent substance abuse treatment within correctional settings. Her interest broadly focuses on providing behavioral health services in both correctional and community correctional settings. 
Before coming to Columbia, Kevonyah was a clinical supervisor at Talbert House, a large non-profit organization in Cincinnati, Ohio, She oversaw the daily clinical operations of a 146 jail-based substance abuse program in conjunction with the Hamilton County Justice Center. 
Kevonyah earned her Master of Social Work degree from the University of Cincinnati in 2019 where she was a PRI-Care Fellow where she worked to integrate behavioral health services into primary care. Keonyah graduated from the University of Cincinnati in 2015 with a Bachelor of Science in Criminal Justice. Kevonyah is a Licensed Social Worker (LSW) and Licensed Independent Chemical Dependency Counselor (LICDC) in the state of Ohio. 
Advisor
Craig Schwalbe, Professor, Columbia University School of Social Work
Favorite self-care ritual
To enjoy a good brunch with her friends. 
To learn more about Kevonyah Edwards, please connect with her on  LinkedIn or email her directly.